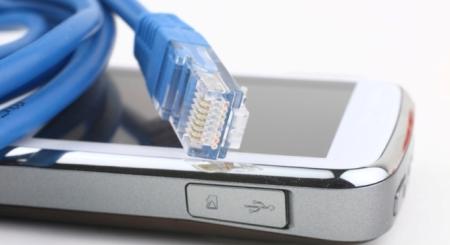 How much information have you got stored on your mobile phone? Think about it - your contacts, addresses, important and memorable texts, hundreds of photos and tunes, and now, of course, dozens of apps. Losing your phone is now more costly than buying a new one - your whole life's stored on it.
Backing up your mobile data is therefore essential. But how do you do it?
Easy - you read the following guide on the top 5 ways to backup and safeguard your mobile data!

5. Desktop backup software
The majority of phones come with a CD (which I bet you've never installed!) that contains a set of utilities, including data backup. Different manufacturers have software of varying capabilities, of course, but most will let you backup your most important data onto your PC.
Although this is one solution, it has two major shortcomings:
It's only as safe as the data on your PC's hard drive, which you probably don't backup either!
You have to manually upload the data onto your PC - which means, if you're like the average human, you're likely to forget and hence backup infrequently.
That said, if you want to backup your phone's data onto PC, here are some of the official manufacturers' backup solutions.
Nokia
Nokia's PC Suite is particularly good, backing up everything on your phone including text messages, email, photos and all your contacts.
PC Suite covers virtually all Nokia's phones, and having used it, I can thoroughly recommend it.
Sony Ericsson
Sony Ericsson also has a similar backup utility called the Sony Ericsson Backup Manager. If that doesn't backup enough data for you, you could always try MyPhoneExplorer (although it won't work with Sony Ericsson's smartphones, such as the XPERIA range).
Samsung
Some of Samsung's phones share the same Symbian operating system as Nokia's phones, so it's no surprise that Samsung also has a backup utility that's very similar to Nokia's PC Suite. Called the Samsung PC Studio, you can backup virtually your entire set of mobile data onto your PC, including contacts, images, and even your tunes (although they are encoded at a lower bit-rate than you might like).
Motorola
Motorola also has its own backup utility.The Motorola Phone Tools 5.1 is an unbelievable $49 for a software download that should come as part of your mobile phone.
Not exactly a bargain, but luckily there are other options out there, so if you have a Motorola phone, carry on reading!
LG
LG apparently has a backup utility called the LG PC Suite, which should come on a CD with some LG phones. Finding it, though, is a nightmare! You'll need to go to LG's mobile phone web site and download a software installer to locate the software you want to download, and then download the software.
Good luck with that one!
Shareware and freeware tools
If none of these work for you, you could try some of the backup tools listed at Filebuzz. However, these all seem fairly old, so probably best to try them as a last resort - certainly use your phone's supplied software if you can.
4. Bloove


Using PC-based backup software is not necessarily easy, and it's not particularly pleasant, either, as it's a manual process. Fortunately, there are all manner of Web-based solutions that will sync your phone automatically for you, give you instant access to your data wherever you are, so you're not reliant on your desktop PC for storage, and will even let you share some of your data.
Bloove is one such Web-app. After installing the mobile client software, it will automatically sync your contacts and other important info onto its server. Bloove goes further than just data syncing, though, as it's designed almost as a replacement for your phone. Rather than use your phone to create text messages or manage your contacts, you use Bloove's Web interface instead.
Unfortunately, this only works if you're close to your PC, and somewhat negates the point of a mobile phone in the first place! Worse, it only auto-syncs with some phones, and will only backup a subset of the mobile data that you might want saved. See Bloove's site for a list of the features and the phones that it supports.
Worse still, unlike the other Web apps below, it's not free. You can store up to 100 messages and 15 contacts from one phone for free, or else pay $5 a month if you want to store more. This actually makes Bloove more expensive than some of the mobile network operators' own backup plans (AT&T, for example, will charge you $1.99 to backup your data), which isn't exactly a great recommendation!
However, if you want a way to work with your phone using a desktop-based interface rather than your phone's screen, using a tool that also backups (some) of your phone's data (if your phone is supported!) then Bloove might be worth a try.
3. Zyb
One such Web app is Zyb, which lets you backup and sync your contact information onto a Web site. Not only that, it also plays nice with Twitter and Facebook, and will let you see your friends' updates on these services, and even tell you where they are in relation to you.
As well as contact information, it'll also backup text messages and photos, and because it syncs automatically, it's always up to date - even if your friends change their contact details.
In order for it to work, you need a compatible phone, but that doesn't seem to be a problem, as it lists hundreds of phones that it works with (although there are no Android phones listed at the moment, which is something of a limitation).
If all you want to do is backup your phone, Zyb might be a bit of overkill, but given that it's free and automatic, it's a great choice if your desktop backup software from your phone's manufacturer is lacking in some way.
2. Mobical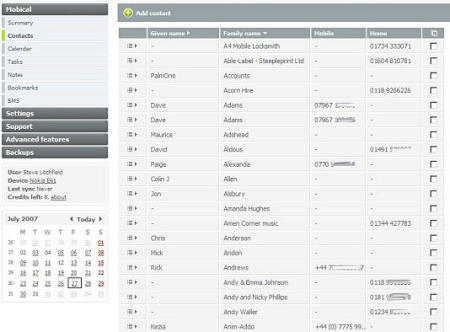 Mobical offers Over The Air (OTA) synchronization between your phone and the Mobical servers. OTA means that your data is transferred using the mobile network itself, so no need for any cables or Wi-Fi connectivity. Indeed, you can even synchronize your data over an old 2G connection using really old mobile phones. As long as the phone supports a standard called SyncML (which most mobile phones have done for at least the past three years or so), then Mobical will sync with it.
The downside of such wide support is that Mobical plays to the lowest common denominator and will only backup a limited set of data. Specifically, contacts, calendars, tasks, notes, bookmarks, and text messages are supported, but not your emails, photos, tunes or apps.
Mobical is free and is an excellent solution if your phone will not work with any of the other services listed here, as it's pretty much guaranteed to work with any phone that supports WAP (i.e. virtually every phone since 2001!). You won't be able to backup all your data, but if you're just interested in contacts and text messages, it's a perfect solution.
Mobyko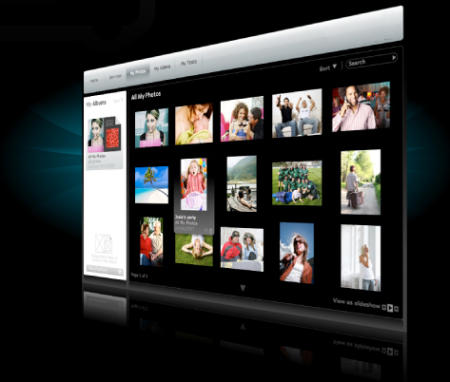 Of all the different mobile backup companies out there, Mobyko is perhaps the best. Its site looks fantastic, the range of data it securely backs up is comprehensive (text, photos, videos, contacts, email - it's all stored securely, and presented via its web site whenever you need it), and it supports a huge range of phones in many countries.
It also allows you to see all of your backed up content on the Web in a glorious-presented web site. In fact, it adds a new dimension to the content you routinely store on your phone, but rarely actually use as it's usually buried away in your Inbox or phone's gallery.
However, there are two drawbacks to Mobyko that might make it a deal-breaker.
It costs money! OK so back in the day of desktop software, this wouldn't have been a problem, but it's a Web app, which are usually free. OK, so Mobyko has to make money, but Zyb's free so why not Mobyko?
The £24.99 you pay is for an annual subscription. You have to keep paying this money year after year to use the content you sync with Mobyko. This is bad enough, but £24.99 will only get you 250MB of storage. That's simply not enough, especially when you consider the size of photos and videos, which you'll want to continuously upload as you take pics (otherwise what's the point in a mobile data sync service?)
If it wasn't for the high cost and ridiculously small storage allowance, Mobyko would be the hands-down winner. As it is, Zyb is the best choice here if you want to backup your data in the cloud - so long as it supports your phone. Best of all, it's free, so you've got nothing to lose!
Summary
Backing up your mobile data is crucial now, and will become only more so as more of our lives are captured through the content we create and share through our mobile phones. There's no perfect solution at the moment, but it's a huge marketing opportunity, and Zyb will do most of the job you need it to until the perfect app is released.