It just keeps getting better for the WinMo fans recently. The Samsung I8000 Omnia II official launch which was initially said to come in October, will take place this weekend in Singapore. Latest rumors had it that one of the most powerful Windows Mobile-powered handsets so far will star selling about a month ahead of schedule but this got us totally off guard.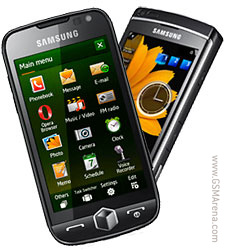 Coming with a 3.7-inch AMOLED touchscreen display of WVGA resolution, the Samsung I8000 Omnia II is one of the most sought-after WinMo devices. It packs a great set of features, including advanced connectivity (Wi-Fi, 3G with HSDPA and HSUPA and GPS) and good imaging capabilities (5 MP camera with D1 video recording).
The recommended retail price of the Samsung I8000 Omnia II is 440 euro before taxes or subsides.
You can check out our Samsung I8000 Omnia II preview over here.
Samsung also announced that the Samsung i8910 Omnia HD should start selling from 1 August at a recommended retail price of 540 euro. The first samples (mostly carrier-customized units) of the monster-spec'd Symbian handset made their way to the market back in May but right after its launch mass production was stopped in order for some i-dotting and t-crossing to take place. Apparently there were some issues with the Omnia HD that Samsung wanted to get fixed before the handset received wider availability.